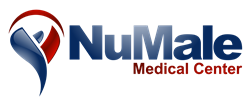 Albuquerque, NM (PRWEB) August 13, 2014
A leading national provider of medical care for mens sexual health and enhancement, NuMale Medical Center, announced the opening of its newest facility today in Albuquerque. This is the companys sixth center, and its first in New Mexico. NuMales Albuquerque facility will continue the companys commitment to employing a safe, science-based approach to treat issues facing men of all ages.
Headed by Chief Medical Officer and founder Dr. Christopher Asandra, M.D., NuMale takes an integrated approach to male sexual health and overall wellness. At NuMale, every patient receives a comprehensive, confidential medical evaluation and consultation on their first visit. This helps the expert doctors at NuMale identify the most appropriate, individually tailored approach to address the patients needs.
NuMale offers a wide array of therapeutic services for men, including: