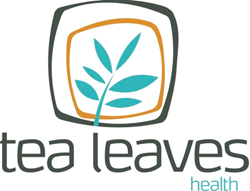 Roswell, GA (PRWEB) August 26, 2014
Tea Leaves Health is pleased to introduce new and exciting data sources in the Patientology application. The data enhancement is evidence of Tea Leaves Healths ongoing commitment to pushing the envelope and providing the deepest, broadest set of consumer intelligence available anywhere.
Patientology is a customer relationship management (CRM) tool that offers total information awareness on existing and potential patients to better understand the dynamics of populations with the click of a mouse. Tea Leaves Healths geographic information system interface provides immediate access to integrated data sets helping users view, understand, query, interpret and visualize information. Patientology laser-targets a message instead of taking a shot in the dark.
Clients can now get more powerful data from Patientology, so they can implement and measure strategies that greatly impact the behavior of consumers, explains Jody Spusta, Executive Vice President of Patientology.
The newest release of the Patientology application includes these data additions:
Smoker Clients now can access both known and inferred smokers. Data was compiled from an independent survey inquiring on the smoking habits of individuals that asked questions around filter type and brand. However, the final dataset of known smokers is a simple Yes/No flag that indicates if an individual is or is not a smoker. Tea Leaves also has built a model from this data to indicate other consumers who are more likely or inferred to be smokers.
Rx & OTC Drugs This compiled data set of self-reported prescription (Rx) and over-the-counter (OTC) drugs is also available: